Brand Site
---
Location
---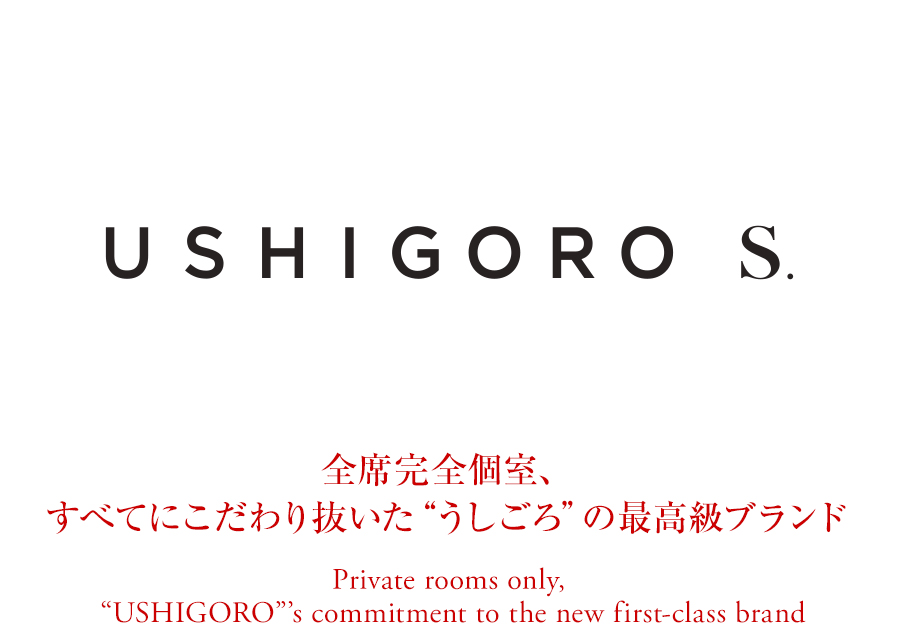 ---
Concept
Our highly skilled staff will prepare an exclusive prime cut of wagyu from the Tamura and Kawagishi farms, and Sanda wagyu that is extremely rare in Tokyo, right before your eyes.
We are confident in the quality of the beef and used in our primary courses, as well as exclusive alcohol from around the world.
---
Tamura / Kawagishi cattle farm
Branded cattle farms, highly rated from experts, preserving "Tajima" blood stemming from the
origin of Japanese black Wagyu; they breed top graded black Wagyu beef by long-term fattening
system and ship heifer only.
---
【Sanda wagyu】
The origin of our Kobe beef, selected from exclusive pedigree bloodline calves, which are from the Tajima region and are raised with the utmost deepest affection and care in the great natural surroundings of Sanda, where mornings and nights have a wonderful crispness in the air along with fertile soil and spring water.
This Sanda wagyu is rarely supplied in the Tokyo region.
---
USHIGORO S.
-Select/Special/Stylish/Smart/Spirit-
Selected and Special food/Stylish space/Smart service/Spirit
Named as a letter S after our passion
---
Summary
Store name
Address
Opening of a store
"USHIGORO S. Nishiazabu"
Barbizon73 B1F, 2-24-14, Nishi-Azabu, Minato-ku,
Tokyo 106-0031 Japan
Tel. +81-3-6419-4129 Fax. +81-3-5774-2911
June, 2017
"USHIGORO S. Ginza"
GINZA 777 ADC BUILDING 6F, 7-7-7, Ginza,Chuo-ku, Tokyo 104-0061 Japan
Tel. +81-3-3289-1129 Fax. +81-3-3289-2983
July, 2018