Brand Site
---
Location
---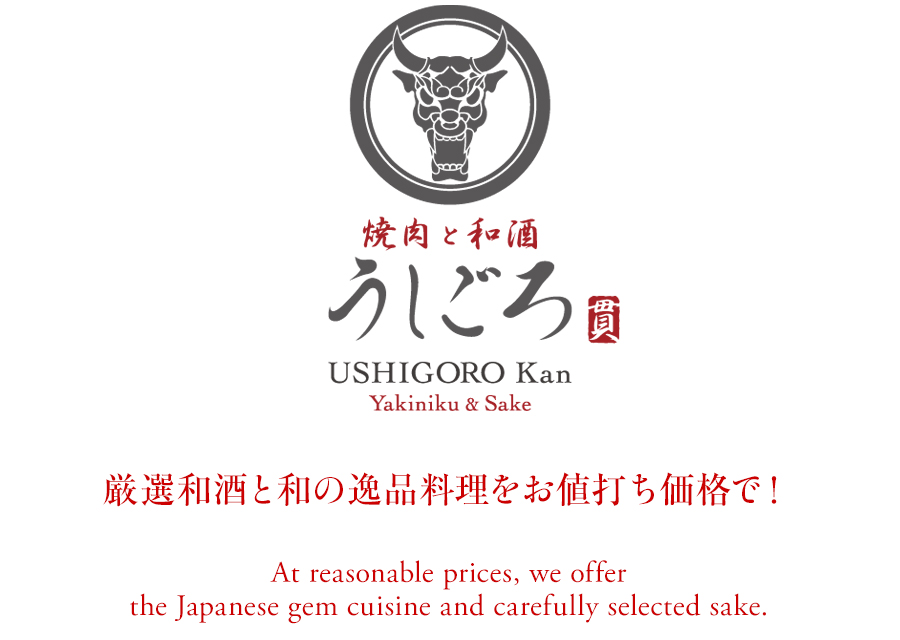 ---
Concept
Meat
In "USHIGORO Kan", we have been particular about red meat
which is less fat and goes well with sake. Please enjoy eating
with the USHIGORO original sauce which we make on the day
blending several kinds of fresh fruits and vegetables.
Organ
We only use the best organs being particular
about their "freshness"and"taste",
They are seasoned with only salt sauce,
because it is the best way to eat our perfectly fresh organs.
Hand-picked sake
We offer sake which carefully selected from all over Japan
such as the natural sparkring sake
called Japanese champagne,
rare famous shochu and sake and rare fruit sake.
---
Summary
Store name
Address
Opening of a store
"Yakiniku & Sake USHIGORO Kan Ebisu"
STM Ebisu building 1F, 1-8-1, Ebisu-minami, Shibuya-ku,
Tokyo 150-0022 Japan
Tel. +81-3-5725-2929 Fax. +81-3-5725-2930
October, 2013
"Yakiniku & Sake USHIGORO Kan Gotanda"
Daini toei building 2F, 1-17-1, NIshigotanda, Shinagawa-ku,
Tokyo 141-0031 Japan
Tel. +81-3-3490-2929 Fax. +81-3-3490-2930
May, 2015