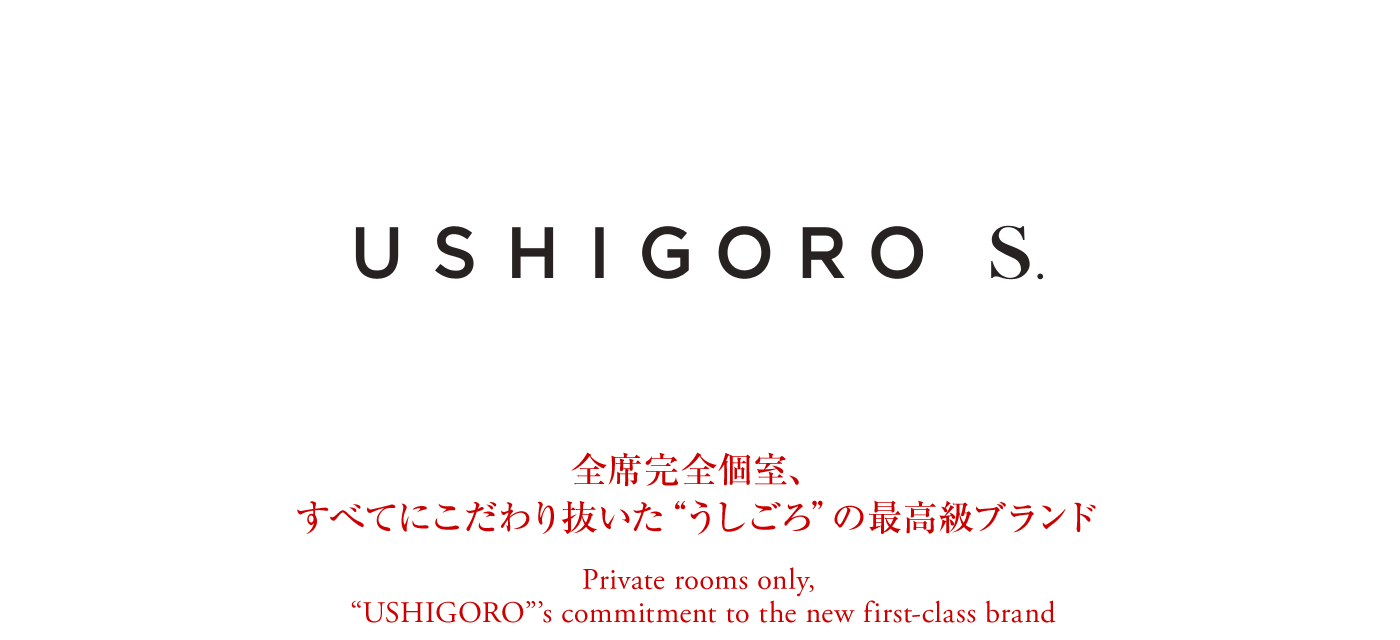 ---
Brand Site
---
Concept
Our skilled grill staff, belonging to each room, cooks prime and exclusive beef from Tamura and
Kawagishi cattle farm in front of you, in the chic five private rooms. We have confidence in the pedigree and
the farms of the beef on our prime courses provided with exclusive alcohol from all over the world.
---
【Tamura / Kawamura cattle farm】
Branded cattle farms, highly rated from experts, preserving "Tajima" blood stemming from the
origin of Japanese black Wagyu; they breed top graded black Wagyu beef by long-term fattening
system and ship heifer only.
---
USHIGORO S.
-Select/Special/Stylish/Smart/Spirit-
Selected and Special food/Stylish space/Smart service/Spirit
Named as a letter S after our passion
---
Summary
Store name
Address
Opening of a store
"USHIGORO S. Nishiazabu"
Barbizon73 1F, 2-24-14, Nishi-Azabu, Minato-ku,
Tokyo 〒106-0031 Japan
Tel. 03-6419-4129 Fax. 03-5774-2911
June, 2017